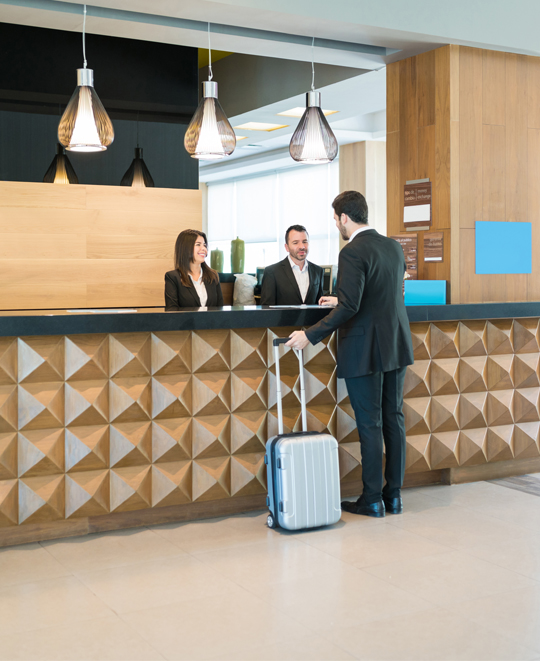 Do you believe that first impressions are the best
impressions? Your office interior design and
furniture speak about your brand, and must not
be chosen in isolation without considering the
impact on your company.
In most modern offices, the first thing that meets
a client's eye or prospect walking in is the
reception desk. Most decorators work with the
impression that your reception desk must look
glamorous.
However, at Isometric, we beg to differ; we help
our clients build reception desks that portray
their work ethics in a lovely yet straightforward
manner. Reception desks that convey your brand
ethos will impress your client before you have a
chance to do so.